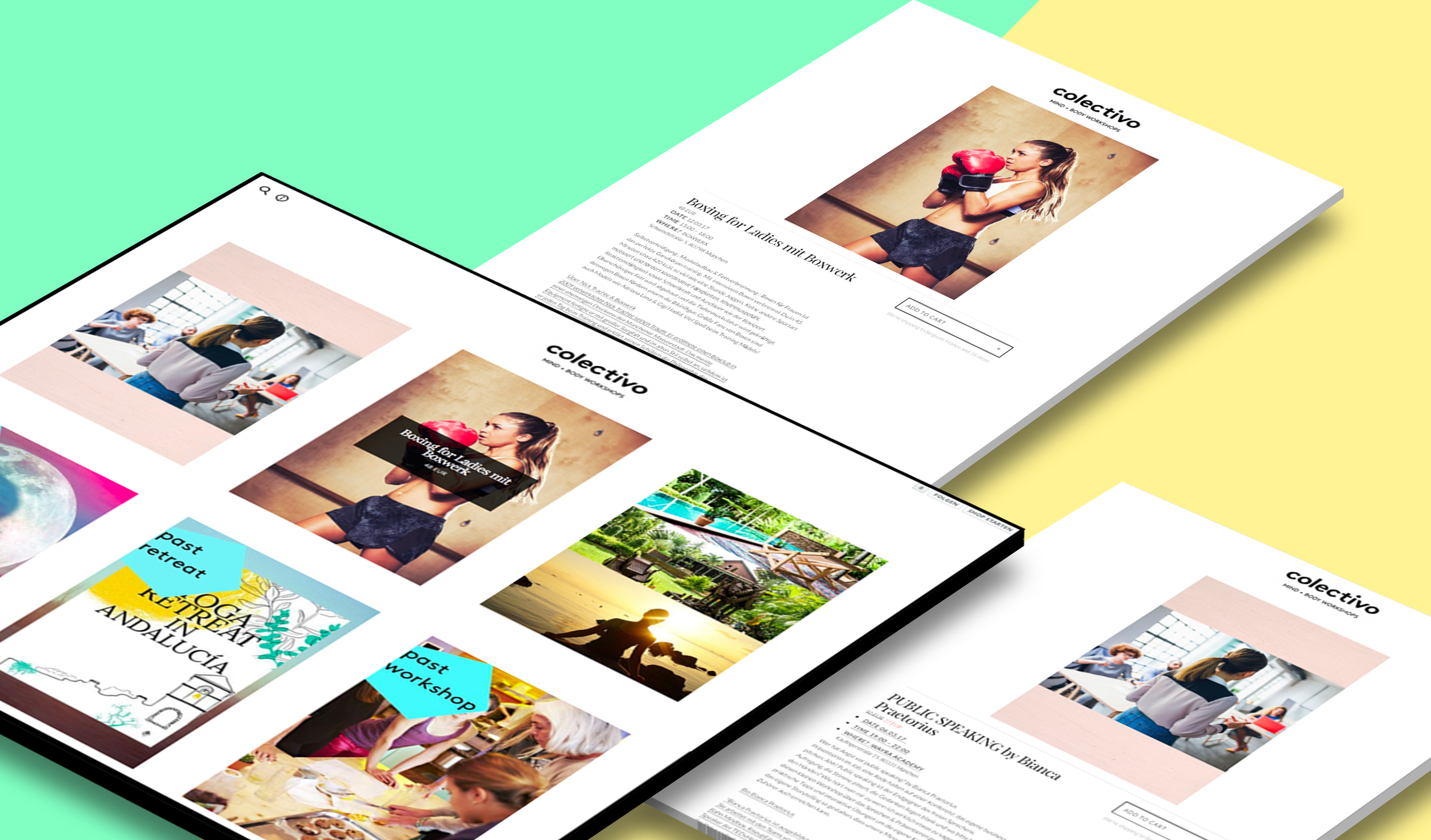 Colectivo Club Website
Code / Frontend Backend Development • Concept Development • Content Production • Digital Branding • Experiential Production • Identity Design • Product Management • UX / UI Design
Briefing : Start from scratch a Digital Brand with a focus on mindful events and workshops in München , Germany.
We had to create an identity, the e-shop for the events, and the events production for it. We worked also a social media strategy and print material as the main  marketing of the events.
(Identity, eshop,  UX & UI design, Creative Direction & Production, Experiential Production) for Colectivo Club.
More from All Projects